diastasis recti: Robotic Surgery
---
An overview of the instrumentation used
---
Robotics is currently the most modern option in the field of instrumentation available for abdominal surgery. It is by far the least invasive instrumentation currently available, a direct descendant of the outdated laparoscopic instrumentation.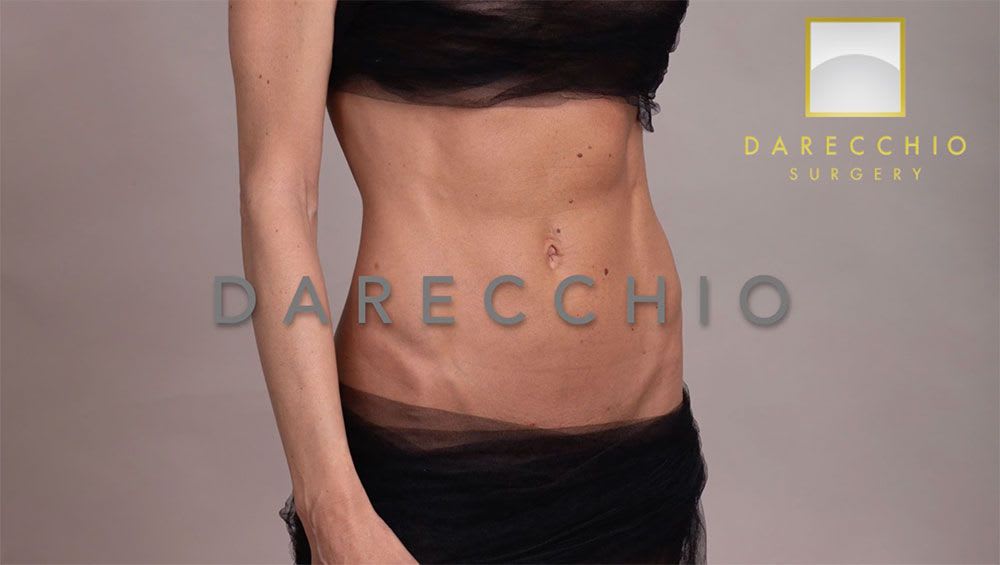 Dr. Darecchio 's R-Tapp robotic technique allows you to treat diastasis recti while maintaining a natural appearance and restoring excellent function.
It is important to emphasize that in this type of instrumentation there is no autonomous function. The system acts only as a faithful reproducer in high definition of the surgeon's movements, reducing them in amplitude with different metric scales to work even in extremely small and otherwise inaccessible spaces.
In this way in abdominal wall surgery it was possible to achieve the goal of operating in the thin but advantageous pre-peritoneal space which was precluded to the ancestral laparoscopic instruments. The surgeon operates at short distance from the patient having the control of the operating room and the console through a three-dimensional viewer and special .
Through the three-dimensional and magnified vision that the system offers, the surgeon has an increased perception of details and, thanks to some particular filters, it is possible to highlight in real time anatomical structures otherwise invisible to the naked eye.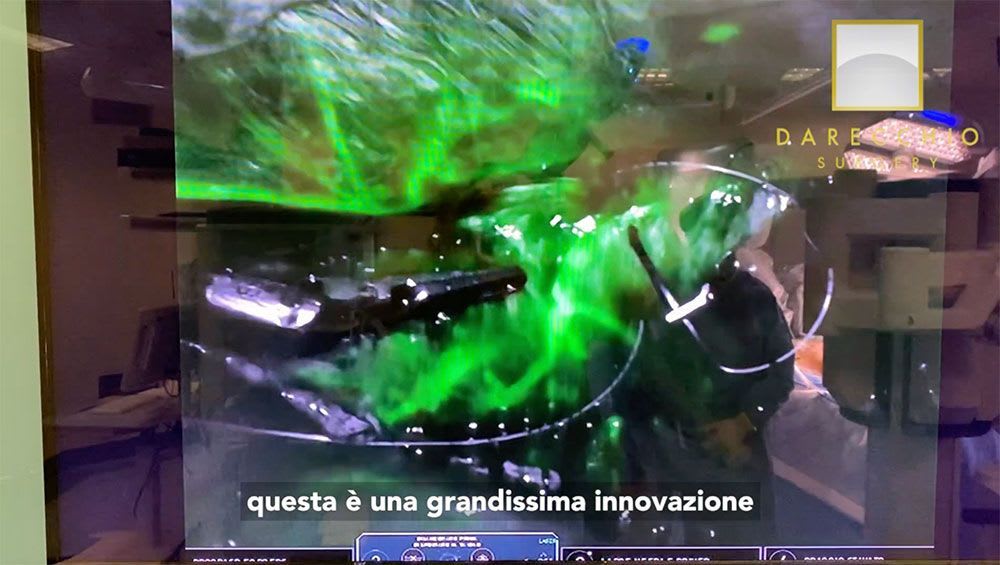 Absolute safety: real time mapping of the inferior epigastric arteries and their intramuscular branches (which would not be visible with other methods) this guarantees full anatomical respect. The latest generation of robotic instrumentation with fluorescence/laser filter was used. Dr. A. Darecchio
The instruments used in robotic surgery possess seven degrees of freedom of movement. In contrast, the laparoscopic ancestors, from which they derive, have no articulability, remaining fixed on their working axis with constrained and limited movements.
In robotic surgery, the insufflation pressure is lower than in laparoscopy. In fact, laparoscopic instruments have a more limited range of motion than robotic instruments and therefore require larger working chambers and higher CO2 pressures. Thanks to the versatility of robotics, on the other hand, it is possible to work in much smaller spaces with the relative advantages.
To perform robotic surgery, it is necessary to have a dedicated operating room and, above all, aspecific team.
From an anasthesiological point of view, there is no variation from all other laparoscopic and open techniques, all of which involve general anesthesia.
Patients the day after reconstructive surgery for rectus abdominis diastasis can mobilize quickly and return to common activities soon. Generally, it is good to wear a restraining abdominal bandage for a few weeks, but since there are no obstructing tubes or extensive scarring , the post-operative course is extremely easy.