Ernie
---
Introduction
---
Hernias and abdominal wall pathologies affect a very high number of patients every year, representing one of the most common pathologies in operating rooms all over the world.
Over the years, thanks to the availability of new materials and increasingly less invasive instruments, hernia surgery has improved to the present day, where robotics represents the height of available technology.
Robotic surgery in the treatment of hernias
---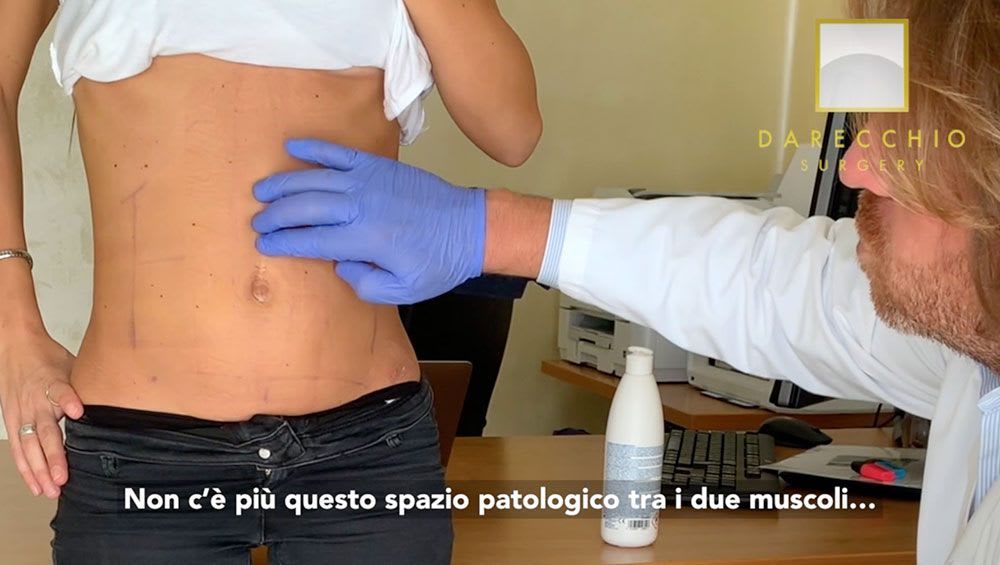 In this young patient, robotic surgery in the expert hands of Dr. Darecchio allowed reconstruction of a large diastasis recti and umbilical hernia with rapid recovery and without leaving any visible scars.
Robotic abdominal wall surgery does not involve large incisions but small access routes that become virtually invisible with healing and require no external sutures.
Recovery from this type of surgery is relatively quick and easy for the patient.
These features are obviously important and highly valued, but most importantly we prefer this type of surgery because of the quality of the final tendon muscle reconstructive architecture that can be achieved.
Epigastric hernia and rectus abdominis diastasis. Rapid postoperative recovery and excellent aesthetic-functional outcome. Dr. Darecchio.